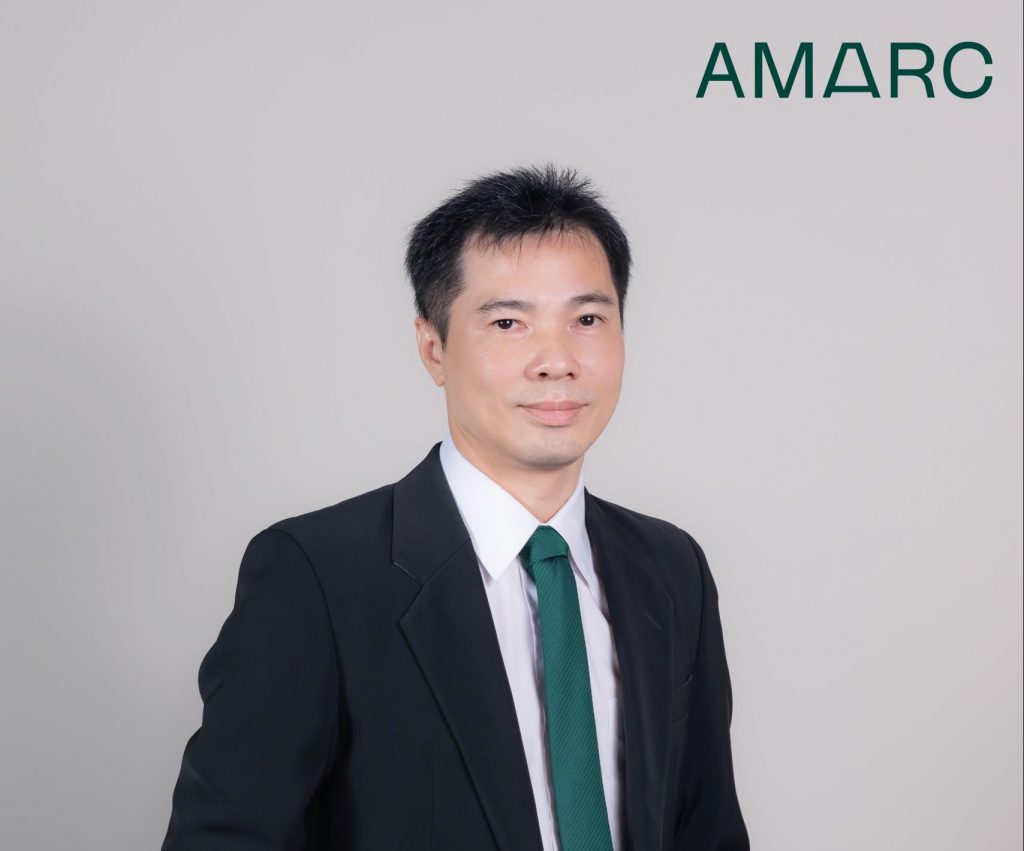 Mr. Chindanai Chaiyong, Managing Director of Asia Medical and Agricultural Research Laboratory and Research Center Plc (AMARC) revealed that the company is preparing an initial public offering (IPO) of 120 million shares, which is 28.57% of the common shares. after this IPO and is expected to be listed on the Market for Alternative Investments (May) in the services sector within the beginning of 4Q22.
for fundraising purposes Apply for the purchase of scientific instruments repayment of loans from financial institutions and used as working capital for business operations including increasing credibility at an international level to be known to domestic and international users
Currently, AMARC is engaged in the business of providing comprehensive services in science, agriculture, food, medicine and the environment, covering product analysis. equipment calibration Inspection and certification of the quality control system according to international standards with modern scientific equipment laboratory scientist and experts in many fields AMARC aims to help make agricultural and food products of Thailand get quality control From upstream, middle of the afon, for users Help to build confidence in the security of domestic and international users as well as create opportunities for businesses and entrepreneurs by building trust in products and management systems to be accepted internationally
With the strengths of being a scientific service provider for over 18 years, the objective is to help make Thailand's agricultural and food products have quality control. Help build confidence in the safety of domestic and international consumers Strategic direction towards becoming a comprehensive Supply Chain Service testing, auditing and certification service provider for the agricultural and food industries, leading to trust in the Company to be a service provider by customers. able to maintain the same customer base at a high rate while the direction of agro-industrial, food and related industries tends to grow in the future This is an opportunity for AMARC to expand the scope of the service. and expanding the new customer base regionally to cover customer needs in all aspects
Angsupakorn Wisarut Mr Director of Investment Banking Pattanasin Securities Public Company Limited, as AMARC's financial advisor, believes that investors are confident. At AMARC excellent growth potential in the industry by providing a full range of services. Science, agriculture, food, medicine, agricultural inputs and environment services are comprehensive. deals with the analysis of both products Calibration of equipment, inspection, certification in accordance with quality systems and international standards. with modern scientific equipment laboratory of scientist and experts in many fields
by the main customers It includes farmers, fisheries and livestock, manufacturers, industrial plants, processing plants, distributors and exporters of agricultural products, food and pharmaceuticals from upstream to downstream. from small entrepreneurs to leading companies in the country state enterprise and government agencies Register now Seen unlock investment restrictions increase the opportunity for the company to grow strongly
To get an overview of the operating results in the last 3 years (years 62-64), the company has a total revenue of 198.04 million baht, 220.19 million baht. and 248.55 million baht, respectively. while having a net profit of 18.19 million baht, 28.43 million baht and 24.86 million baht, respectively, or a net profit margin of 9.19%, 12.91% and 10.00%, respectively.
In addition, the cumulative average annual growth rate (CAGR) between the years 1962 – 64 of total revenue and net profit was approximately 12.03% and 16.91%, respectively, while the operating results for the six month period ( January-June) 65) The company has a total revenue of 131.64 million baht, a net profit of 12.70 million baht, representing a net profit margin of 9.65%.
By InfoQuest News Agency (29 Sep 65)
Tags: AMARC, IPO, Chindanai Chaiyong, Wisarut Angsupakorn, new ordinary shares, Thai stocks, IPOs