Hoy estimates that a 10% contraction in per capita income in Indonesia would increase the share of people living in extreme poverty by 50%, while a 20% contraction in per capita income would more than double the share people experiencing extreme poverty.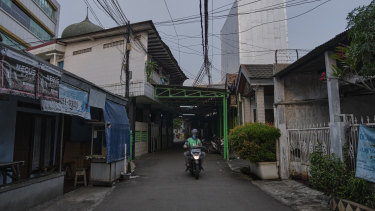 Close neighbors, Papua New Guinea and Timor-Leste, already have very high rates of extreme poverty, and Hoy said the economic consequences of the pandemic "would simply worsen their standard of living".
It was in Australia's interest to help developing countries respond to the health emergency and its long-term economic benefits, he said.
Prime Minister Scott Morrison on Wednesday met with US Secretary of State Mike Pompeo on coordinated action between the two countries to combat the effects of the COVID-19 pandemic.
"The two … discussed the importance of a strong international response to the epidemic in the region, including in Southeast Asia," said Pompeo spokesman.
Morrison tweeted after the call, saying the joint efforts would include "both health and the economy, and the need to keep supply chains open."
The report warns that in the Middle East, North Africa and sub-Saharan Africa, the harmful effects of COVID-19 could lead to poverty levels similar to those recorded 30 years ago.
Since 1990, the share of people living below the extreme poverty line (set at US $ 1.90, or $ 3 per day in terms of purchasing parity) has fallen from around 36% of the world's population to less 10%.
But the pandemic will interrupt decades of progress in the fight against poverty.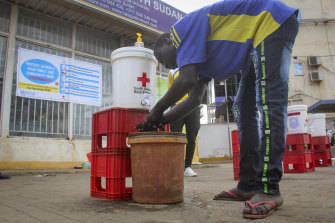 The report warns that "non-monetary" indicators in developing countries "will also be seriously affected", including child mortality, maternal mortality and malnutrition.
"The severity of the effects will depend on the duration of the pandemic and the response of national governments and the international community," he said.
The study estimates to what extent poverty levels in the world will increase if 5%, 10% or 20% of per capita consumption in developing countries falls.
Loading
According to the 20% scenario, the number of people living in poverty in the world would increase from 420 to 580 million, compared to the last figures.
Andy Sumner, one of the co-authors of the King's College London report, said he was surprised at the extent of potential poverty that could ensue in developing countries.
"Even a small consumption shock could plunge millions of people into poverty," he said.
"Our results underscore the importance of dramatically expanding social safety nets in developing countries as soon as possible and – more broadly – paying much more attention to the impact of COVID in developing countries and that the international community can do to help. "
Matt Wade is a senior economics writer at the Sydney Morning Herald.
The most consulted in business
Loading