Everyone has experience of taking photos and videos with their smartphones, and web conferencing through cameras. Hakuba Photo Industry supports such everyday shooting scenes."Selfie stand LED ring light set"in. Let's quickly introduce items useful for web conferencing, taking pictures, and taking selfies!
A convenient multi-functional item useful for smartphone photography and online meetings!
Dealing with camera related equipmentHakuba Photo Industry (Tokyo)was released in April this year from"Selfie stand LED ring light set" (WE sales price 3,990 yen including tax, now on sale)in. It is a product that includes a selfie stand that can be used for selfies and a small LED ring light.
Many people have seen YouTubers using circular ring lights. With the widespread use of smartphones, taking pictures and videos has become common, and web calls through cameras for remote work have spread rapidly, the next point to be aware of is the brightness when using the camera. Not only can you emphasize your face just by being aware of it, but you can also differentiate yourself by shooting the subject more beautifully and clearly.
The selfie stand is approximately 685mm when used as a stand, and approximately 740mm when used as a selfie stick. The LED ring light is USB rechargeable (micro USB type B) and can be used for about 60 minutes.
I perform excellently at work and in private life!
One of the standard ways to use the "Selfie Stand LED Ring Light Set" is to set up your smartphone and take selfies or shoot photos and videos from a high position. If you connect to your smartphone via Bluetooth, you can use the shutter button on the handle to release the shutter, which is quite convenient.
Easy to handle, simple is the best usability. It will be useful not only for taking selfies, but also for taking general photos of tourist spots from above. In addition, by placing the LED ring light and lighting it brightly while taking photos, you can take beautiful photos to display on flea market apps.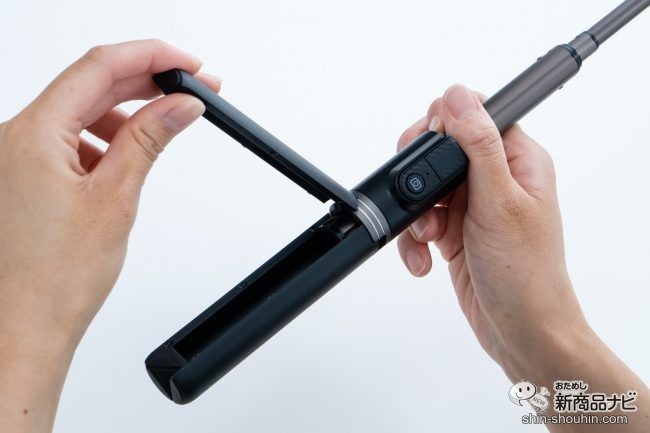 By opening the handle of the selfie stand, you can set it up as a tripod.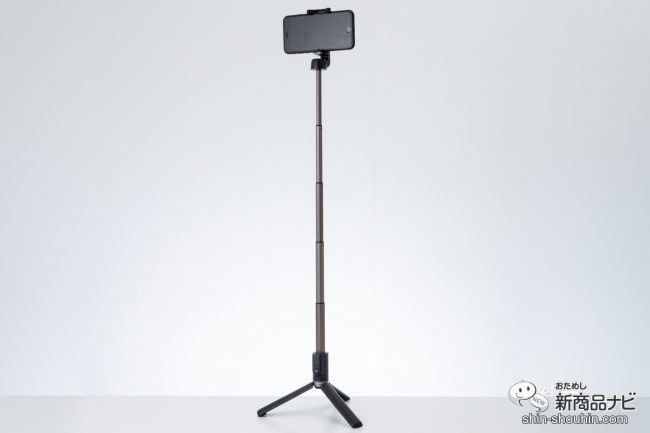 Since the height can be adjusted, it is also possible to place it in a relatively stable place such as a desk or the floor of a room and shoot videos.
When I actually used it, it was convenient to place a smartphone on the desk when I wanted another screen in addition to the camera, such as for shooting video. If you have one, you should be able to play an active role in various scenes!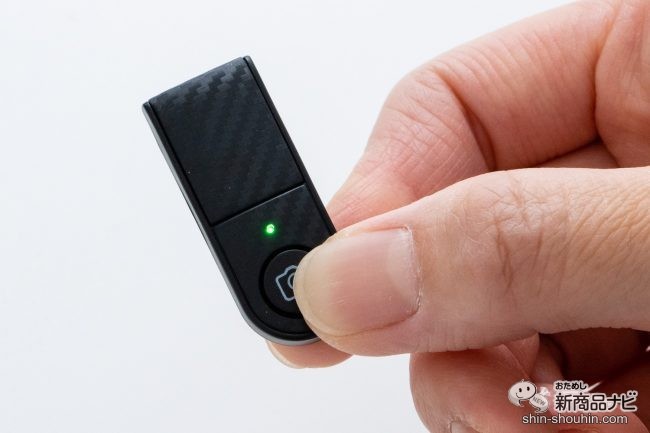 The shutter button also doubles as a detachable Bluetooth remote control. When taking a group photo, you can easily release the shutter by attaching the stand and using the remote control. Not only is it convenient, but it's cool because you can release the shutter like a professional photographer!
The LED ring light can be easily attached to a smartphone or PC with a clip. In the case of smartphones and laptops with a built-in web camera, the ring light can be installed just bypassing the camera part.
In remote web conferences, if the performance of the web camera is low, your face tends to appear dark. The LED ring light can be dimmed in 3 levels, so adjust it to the right brightness and light up your face. Even if I myself think it's too bright, it's right through the camera. While focusing on the materials on the PC, you can also call on the smartphone, so the work seems to be smooth.
When I actually used it for a web conference, the brightness of the face clearly changed depending on whether the LED ring light was on or not. If you're meeting someone online for the first time, chances are your first impression will be very different.
The selfie stand can be folded for very compact storage. You can put it in the empty space of your bag and carry it around, so try it as a companion for remote work!
"Selfie stand LED ring light set" can be purchased in the official online store.
Relevant article link (external website)
Have you ever had a USB cable that made you feel this good? !Try the colorful and cute USB cable with the case right away
Bulk Homme has started offering a payment function connected to LINE Pay! Towards an age where skin care can be easily purchased on LINE Talk
The "oregalo Band Case", which looks interesting and is easy to use, is a unique smartphone case that can hold anything!
Love the cute design! Let's carry a "hand warmer and battery" that can also be used as a charger
Before teleworking makes your eyes and posture worse! I tried visualizing actions that are easy on the eyes with AI-equipped "HoldOn Ai/Glasses"!