"The art and asset auction market, which used to be quoted by a few people, is changing to a market where millions of people participate with the advent of non-fungible tokens (NFTs). The NFT will be a catalyst for changing the wealth organization in the future."
In the 'Web 3.0 Seminar' held by the Korea Economic Media Group at Christie's New York headquarters, the largest art auction company in the United States, on the 5th (local time), global NFT experts agreed as follows. This seminar is the first event of 'Hankyung Global Market Conference NYC 2022' hosted locally by Hankyung Media Group to commemorate the 58th anniversary of the Korea Economic Daily and the 1st anniversary of the launch of Hankyung Global Market. This is the first time that a Korean media has held a large-scale investment conference in New York, the center of the global financial market. About 100 people from the Hankyung Investment Delegation, including business leaders, institutional investors, high-income earners, and financial company executives, attended the event.
Nicole Muniz, CEO of Yuga Labs, who runs the world's largest NFT project 'The Yacht Club of Boring Monkeys (BAYC),' and Marcus Fox, global managing director of Christie's, an art auction company of industry giants and gathered to discuss the future of the NFT. CEO Muniz, who appeared as a presenter, said, "NFT is changing the whole concept of utility. Rather, they are helping to increase the use of NFT and create their own identity."
Chae Dae-gwon, general partner of Bond Capital, the US venture capital (VC), predicted, "just as smartphones have changed the concept of time and space, NFTs will also revolutionize the way property values ​​are provided. " Fox's managing director said, "It has already become a game changer that is changing the concept of the industry in the art auction and luxury market."
The 'Hankyung NYC 2022 Global Market Conference' will be held until the 7th. On the second day, the 6th, a large number of Wall Street celebrities such as Howard Max, chairman of Oaktree Capital will appear as speakers to lecture on macroeconomic and financial market trends and investment strategies.
"NFT will change everyday life from art to real estate transactions and corporate marketing"
'Web 3.0' Seminar to Change the World

At Hankyung NYC 2022 Global Market Conference, which opened on the 5th (local time), the world's non-fungible token (NFT) masters gathered in one place. In addition to the companies leading the world's largest NFT project, the world's largest blockchain media and high-ranking officials from the world's No. 1 art auction house had a heated discussion about the future of NFT.
They predicted that "NFT will have a broad impact on the real economy, such as investing in art as well as real estate transactions and corporate marketing, to change people's daily lives." Even if market conditions are difficult in the future, NFTs with originality and solid storytelling will shine.
○ NFT to expand the area
Michael Casey, CoinDesk's chief content officer (CCO), presented the 'Web 3.0' seminar on this day and explained the future of blockchain and Web 3.0. Web 3.0 refers to the next generation Internet characterized by decentralization and individual ownership of content. NFTs and DeFi (Decentralized Finance) are representative examples.
Casey CCO first noted the differences between Web 2.0 and Web 3.0. He pointed out, "Korea has established a two-way communication platform called KakaoTalk, and Google and Amazon have established 'Web 2.0'," he said. "Web 3.0 solves the problem of Web 2.0 where the copy is unrecognizable by making it possible to distinguish between the original and the copy," he explained.
Casey CCO sees that the concept of ownership can be expanded through NFTs. He emphasized, "As ideas continue to evolve and information increases, 'data mining' that encompasses the weight of information becomes important. He added, "NFT provides a digital ID and a unique identification number so that various rights can be traded.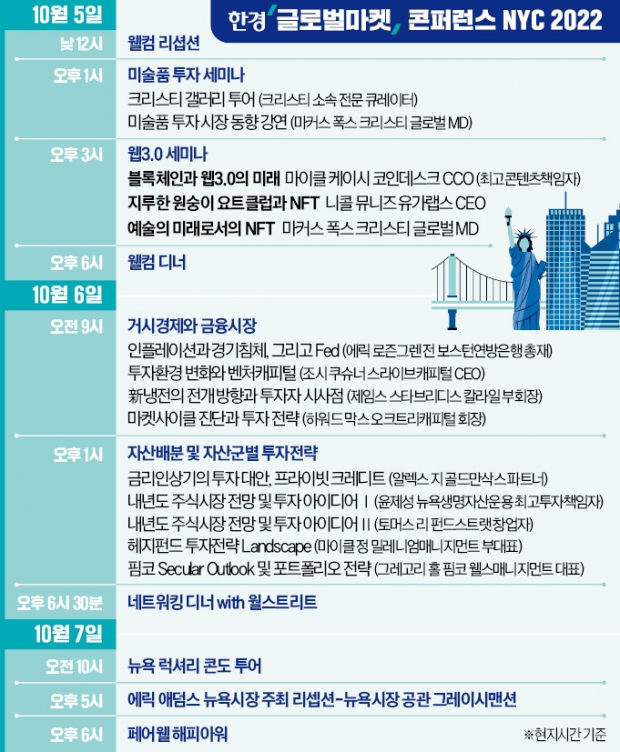 ○ "The power of NFT is story"
In the discussion following the announcement, the 'boring ape yacht club (BAYC)', which is currently considered the largest NFT project, drew attention. This is because Nicole Muniz, CEO of Yuga Labs, which operates BAYC, first appeared at a domestic event.
BAYC is a collection of 10,000 NFTs based on Ethereum. Anyone who owns this NFT can use intellectual property rights commercially, and can attend various events to which only the holder is invited. It has become the world's most famous NFT since it was bought by famous American celebrities such as Justin Bieber, Madonna, Eminum, Paris Hilton, Snoop Dogg, and Jimmy Fallon. It is said to have recorded more than $1 billion in sales to date.
CEO Muniz, who participated as a panelist, explained, "Web 3.0 has become mainstream culture because of COVID-19." He submitted, "With the COVID-19 situation, 9 out of 10 people experienced telemedicine for the first time, and school classes were also held remotely, resulting in many people spending more time online." He continued, "Through Web 3.0, I was able to find my online identity and claim ultimate ownership," he said.
"People are spending hundreds of thousands of dollars to buy NFTs," said CEO Muniz. "You might think we're stupid people doing stupid stuff, but it's clear we do interesting storytelling and do creative things," he said.
○ "NFT's long-term outlook is bright"
A venture capital executive who invested in Yuga Labs also participated as a panelist. Chae Dae-gwon, general partner of Bond Capital, said, "In the past two years, irrational things have not stopped in the NFT market, and many investors jumped in to see short-term profits." looking forward to
The panellists agreed that the direction of the NFT's development was important. Casey CCO predicted, "The size of the market associated with the NFT may change depending on whether it develops into a simple bragging right or to have the right to display on the Internet when it becomes the owner."
New York = Reporter Jeong In-seol / Reporter Lee Ho-gi / Jung So-ram [email protected]