The Ministry of Land, Infrastructure and Transport opened the 'Autonomous Driving Future Innovation Center' in Hwaseong's 'K-City' on the 28th to support research on self-driving SMEs.
The 'Autonomous Driving Future Innovation Center', located inside the Hwaseong Automotive Safety Research Institute in Gyeonggi-do, was established to support corporate technological innovation through demonstration infrastructure and synergy effects in connection with Korea's largest autonomous driving test bed, K-City.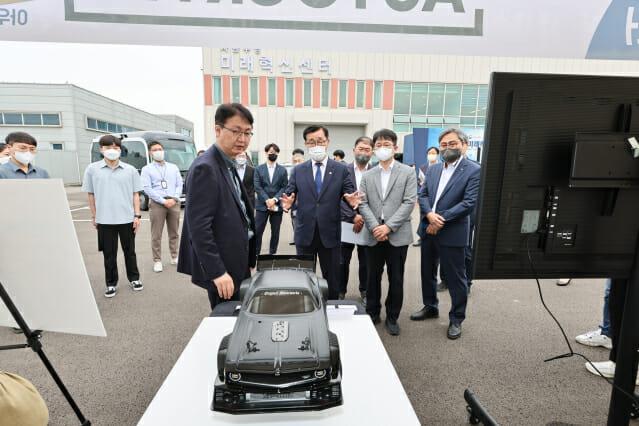 Companies using K-City will be able to repeatedly test the advanced self-driving car in various driving situations, while at the same time performing research and development and maintenance activities such as data analysis, intelligence algorithm adaptation artificial intelligence (AI), and vehicle / sensor repair. .
The future autonomous driving innovation center, which will be operated as a pilot free of charge until the end of this year, includes a total of eight companies in the field of autonomous driving selected through the public bidding process (forty to dot, autonomous A2G, Ride Flux, Ierae AMS, Naver Labs, Morai, and Samsong. · AutoCrypt) will move in from October.
From next year, benefits such as rental discounts will be given to small and medium enterprises (SMEs) among residential companies so that they can secure autonomous driving technology without incurring large costs. Even if you are not a resident company, you can use the necessary office space in the process of using the test facility.
After the opening ceremony of the Future Autonomous Driving Innovation Center, a meeting with autonomous driving companies was held to share opinions with eight companies that are due to move to the Future Innovation Center.
Related articles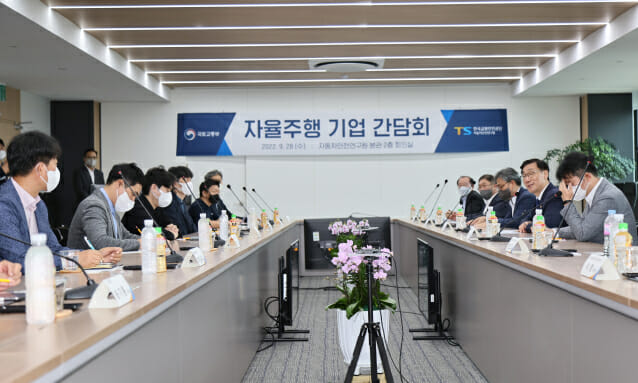 The companies that took part in the meeting suggested ▲ political measures to increase public acceptance of autonomous driving ▲ continued expansion of government investment in Research and Development facilities ▲ efforts to cultivate experts in areas related to autonomous driving such as safety and communication .
Vice Minister of Land, Infrastructure and Transport Eo Myung-so said, "We will continue to listen to the voices of the field so that the future autonomous driving innovation center will play a role as an incubator that discovers and fosters companies that will become a center of innovation. protagonists of mobility innovation. And we will spare no effort to support the government so that it can become a foundation for standing alongside the world's leading companies."