Naver announced on the 4th that it will acquire Poshmark, an American C2C (person-to-person transaction) fashion platform. Through this 'big deal', the company will begin to enter the North American trade market in earnest. Following content, the company plans to actively target foreign markets with trade as its two main axes.
Naver announced that it would buy Poshmark for $1.6 billion (about 2.34 trillion won). This is the largest acquisition since Naver's founding and the largest acquisition by a domestic Internet company. The expected date for the acquisition of the shares is April 4, next year. When the acquisition is complete, Poshmark will be incorporated as an affiliate of Naver, which operates an independent business.
○ Insta-moron market combined platform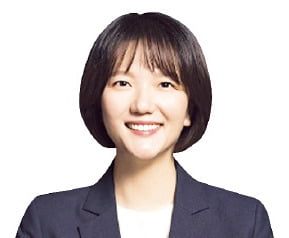 Poshmark is a unique C2C platform that appears to combine Instagram and carrot marketplace. Like Carrot Market, you can find posts by region, and like Instagram, you can view posts from specific influencers or sellers to see items that suit your taste. Since its inception in 2011, it has secured more than 80 million users, occupying the unrivaled number. 80% of consumers are Generation MZ (Millennials + Generation Z). Last year, it had an annual turnover of $1.8 billion and sales of $330 million.
Meanwhile, Naver has steadily invested in the C2C platform. In Korea, 'Cream' is running, and in Japan, in December 2020, 'Vintage City', an e-commerce community with a vintage concept, was established. In Europe, it invested in 'Vestier Collective', a luxury resale platform, and 'Walapop', a trading platform used in Spain. In an online press conference, Naver CEO Soo-yeon Choi (pictured) said, "The C2C platform is attracting the attention of the MZ generation as it combines information technology (IT), live trade, and new and rapidly developing community services. opportunity for Naver, we will work with Poshmark to establish a platform."
Naver Chief Financial Officer Kim Nam-sun also said at the meeting, "I came into contact with Poshmark from the end of last year when thinking about a trade investment strategy. The acquisition has been completed," he explained.
○ Building global C2C… Connect with content business
Naver emphasized that through this acquisition, it will build a global portfolio that connects Korea, Japan and Europe with a center in North America. CEO Choi said, "It is a long-term vision to create a C2C platform with the largest shopping database by connecting global sellers and buyers." he predicted.
Meanwhile, Naver plans to find a way to connect with content businesses such as web-owns and web novels, which Naver has been focusing on for overseas expansion. Naver is expanding its content business by acquiring Whatpad, the largest webtoon platform in North America last year, with Naver Webtoon serving as the US headquarters of the webtoon business. By establishing video studios in Korea, Japan, and the United States, it has a content value chain that extends from original intellectual property (IP) rights to web novels, web novels, and videos.
CEO Choi said, "Poshmark can be connected to vertical community services such as Webtoon, Whatpad, ZEPETO, and Weverse that target the North American MZ generation.
Naver shares closed at 176,500 won, down 8.79 percent from the previous day. This is because the question arises whether the acquisition price is expensive. CFO Kim said, "I think the acquisition price itself is reasonable." "Although Poshmark has recently turned loss-making, if Naver supports growth due to its strong user features and business model, it will be able to generate profits in the short to medium term. term." he did
Reporter Lee Seung-woo [email protected]