Police in India allegedly forced elderly man to squat to punish offense
coronavirus
lock restrictions.
The 71-year-old was reportedly forced to do this after opening his vegetable store in the Madhya Pradesh district of Betul, central India, reports the Times of India.
The video shows the victim in white shorts and a shirt. He squats several times, hands behind his head.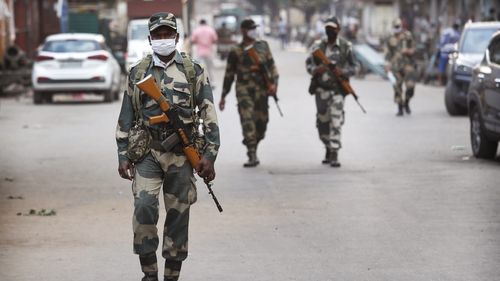 He is accompanied by a younger man, in black pants and a white shirt, who seems to put his hands on his lap as he struggles to get up.
Three men wearing face masks, one in police uniform and another with a strap around their neck, watch the couple fight the punishment.
In response to the video, a senior police officer said the ranger should not have acted as he did, according to the Times of India.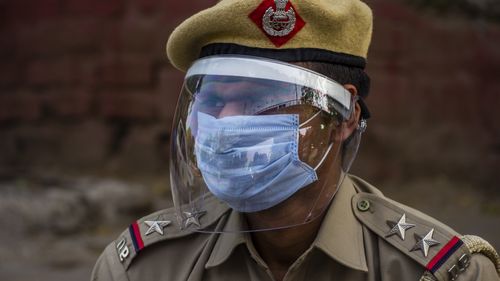 "Murga" is a form of corporal punishment used in India to punish minor crimes – the person being punished squats and then puts his arms behind his knees while holding his ears firmly.
Exercises of public shame in response to the foreclosure measures have since been captured in Mumbai, Amritsar, New Delhi and Kolkata.
Coronavirus from India
number of dead
has reached more than 2,200. The nation has recorded more than 70,000 cases.