Interviews and speeches with the chiefs of the four occupied territories… Sending invitations to Congress
After confirmation by Congress, the final signature of the president is expected … Final completion possible on the 4th of next month
The Kremlin announced on the 29th that Russia has decided to sign an agreement for the annexation of the territory with the four occupied territories of Ukraine, which have decided to incorporate Russia through a referendum, on the 30th of this month (local time).
According to Reuters and TASS news agency, Kremlin spokesman Dmitry Peskov said at a briefing on the same day that "the signing ceremony of the agreement to annex the new territory to Russia will be held on the 30th."
President Vladimir Putin will attend the agreement signing ceremony to be held in the Kremlin at 3 pm on the 30th.
Putin will make a speech here, but it will be significant in a form other than a parliamentary speech, Peskov said.
"The parliamentary speech and this comment are in different formats and a distinction must be made between them," he said.
As for signing the agreement before the parliamentary review, he replied, "In any case, I have to[y cytundeb]be signed first."
Putin also agreed to meet the heads of government in the four occupied territories at the Kremlin.
Denis Pusilin, head of the Donetsk People's Republic (DPR) which declared independence from Donetsk Oblast in eastern Ukraine; Yevgeny Balitzki, the head of the pro-Russian administration in the southern province of Zaporiza, and Vladimir Saldo, the head of the pro-Russian administration in the southern region of Kherson, all gathered in Moscow between the night before and today.
"Of course, there will be a meeting between them and Putin before the signing ceremony," Peskov said.
Invitations to the signing ceremony were also officially distributed to the Russian Parliament.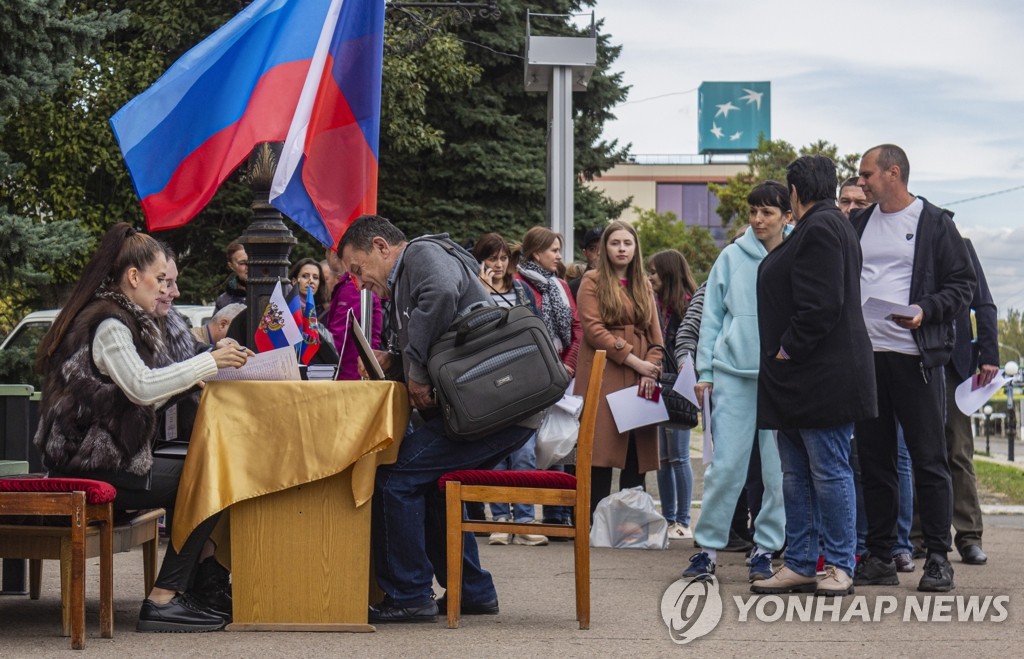 On the 27th, a five-day referendum on the incorporation of territories into Russia was completed in four Russian-occupied territories in Ukraine.
Ukraine and the West have defined this as a 'fake vote' and are pushing for additional sanctions against Russia, but Russia is in the process of incorporating these regions into territories according to its own laws.
After the agreement for the annexation of the occupied territories is signed, the process of confirmation by the Senate and the House of Representatives and the final signature of the president will proceed.
The Speaker of the Russian Parliament, Valentina Matviyenko, said that an official territorial annexation could be considered on the 4th of next month.
Today is the day before Putin's 70th birthday.
/happy news