Nokia 8210 4G A classic return from its former glory to the present. developed under the concept of inspiration from yesterday for use in the future Nokia 8210 4G Comes with clear sound large display screen and user-friendly interface Helps to use convenience and flexibility Entertainment includes MP3 player, clear FM radio that allows you to enjoy your favorite channels with headphones. or not wearing headphones In addition, the battery can back up for several weeks. last longer including support to use 4G LTE networks, high-speed Internet playback More fun to use
appearance
Look and Design
feature phone Nokia 8210 4G Use a durable plastic material Comes with a modern design that stands out There are two colors to choose from: Dark Blue (dark blue) and Red (red) The device has a size of 131.3 x 56.2 x 13.8 millimeters and weighs 107 grams.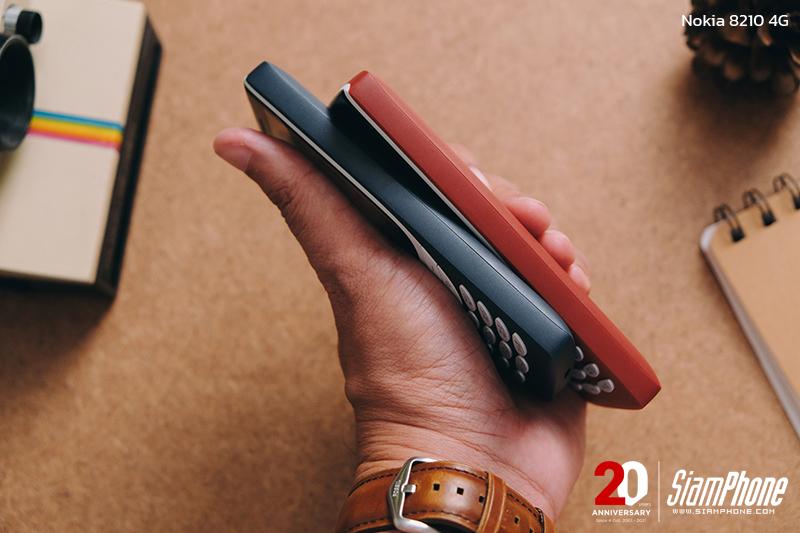 display screen Nokia 8210 4G Sharp, size 2.8 inches, supports a full Thai display The letter can be seen clearly. It can be used for all ages with a resolution of QVGA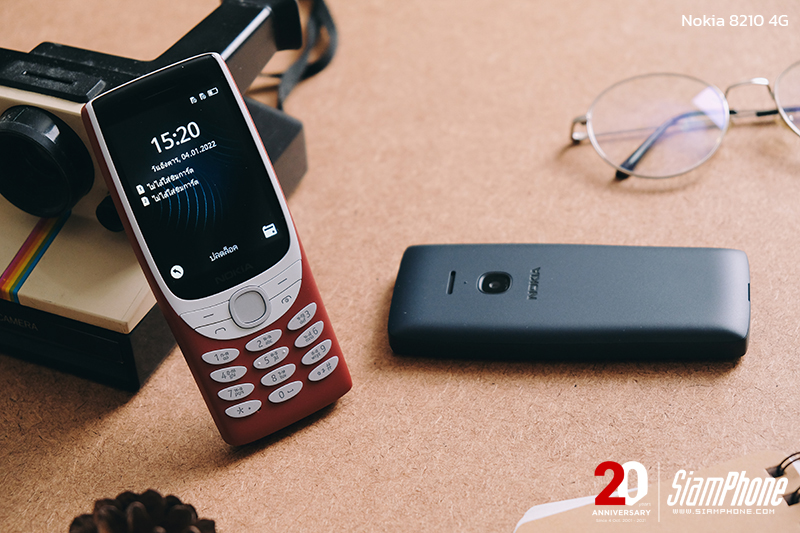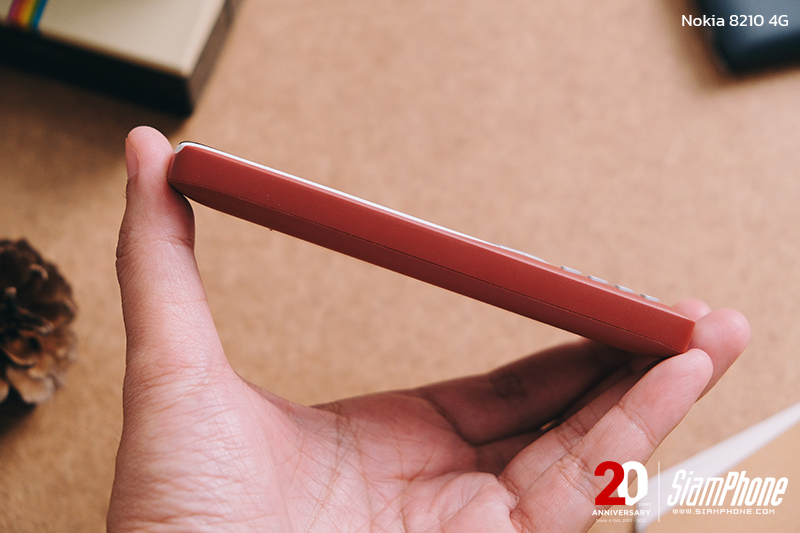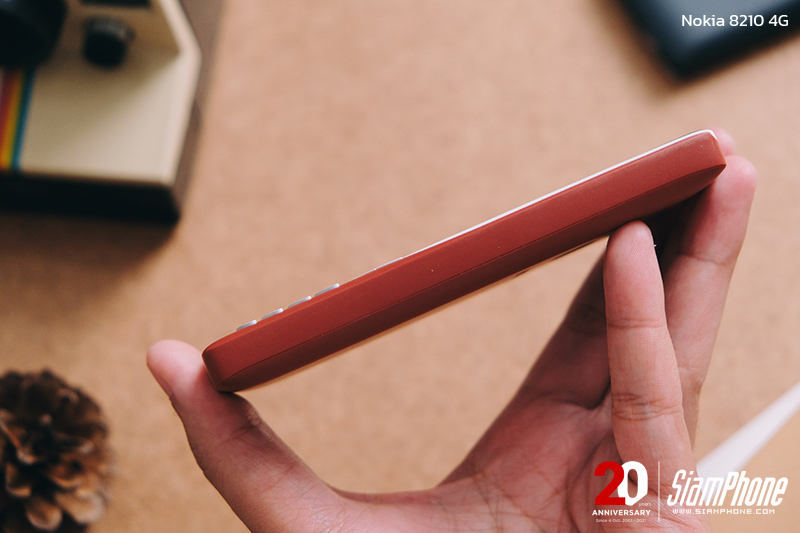 The keyboard part can be easily pressed with a separate keyboard design. with large buttons You can use any finger to press. The area of ​​the 4 control buttons is divided into the following functions:
Top left button : Press to access the main menu. and it acts as a push button to go to the next menu
Bottom left button: Press to make a call.
Top right button: Press to activate the FM Radio and act as a push button to go back.
Bottom right button : Press to hang up. or press and hold to power off/on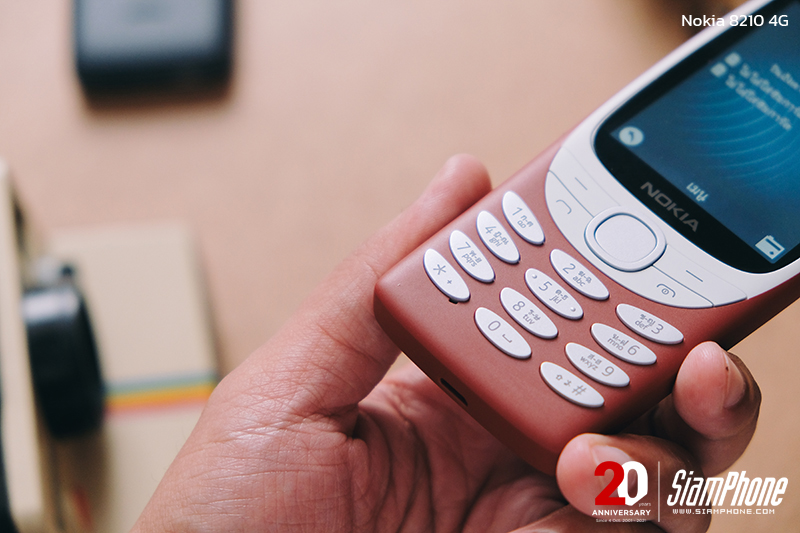 center of the control panel Nokia 8210 4G There is a circle button, when pressed in the middle of the button, you can press it to enter the menu of various applications such as call history, messages, Facebook, camera, photo library, games, etc. But at the top, press to increase the volume. Below, press to decrease the volume.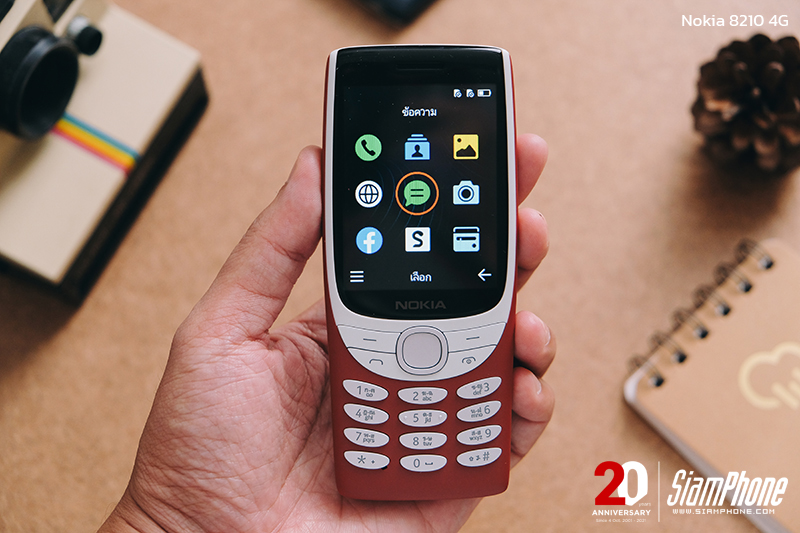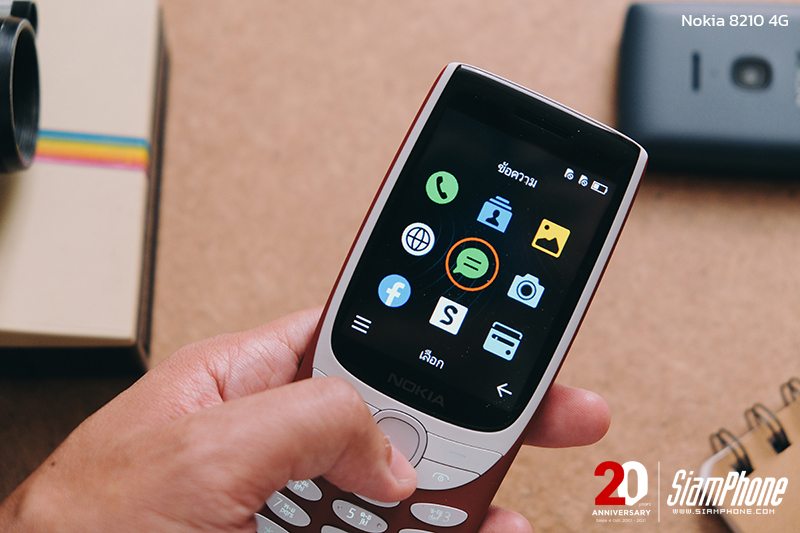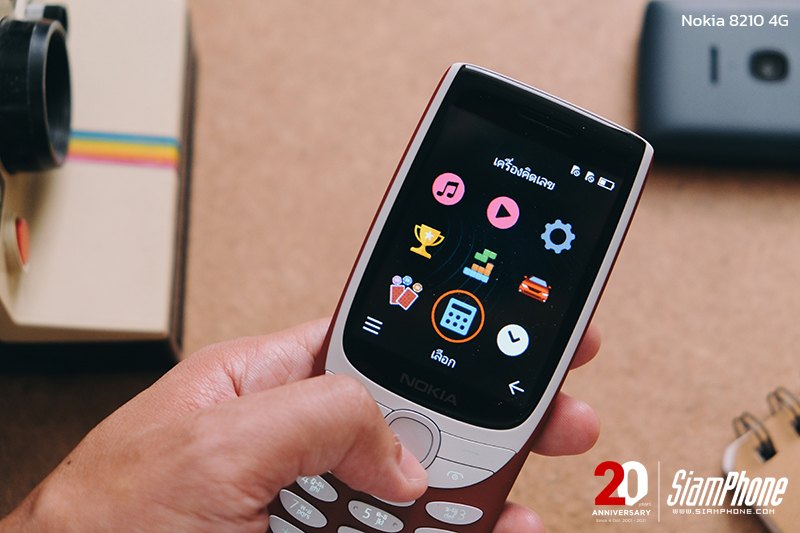 The top of the device has a hole for a flashlight with LED lights, next to it is a 3.5 mm headphone jack.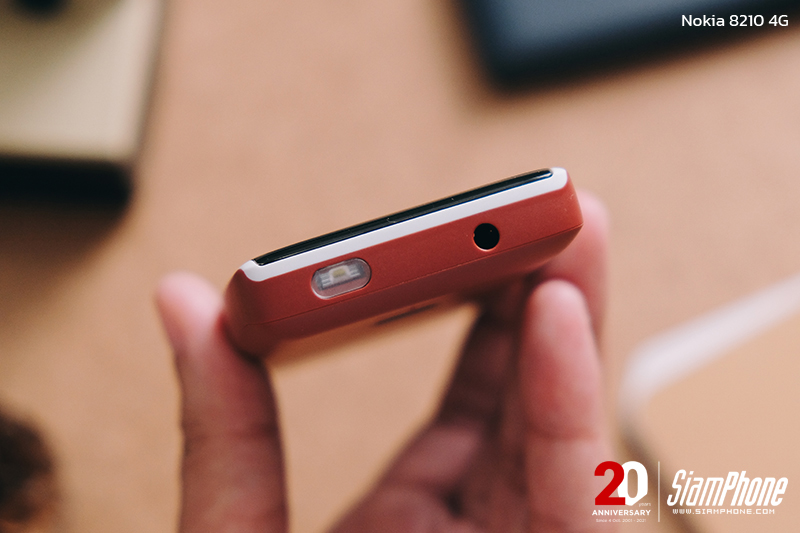 Underneath the device is a MicroUSB 2.0 port for charging the battery or transferring data.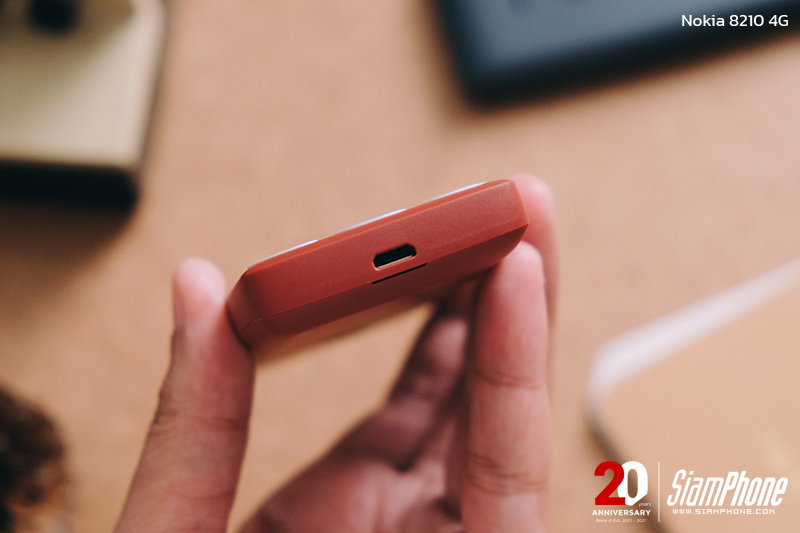 the back of the machine Nokia 8210 4G sheep can be removed Insert the battery, which has a capacity of 1450mAh, including 2 SIM cards, with an external memory of up to 32GB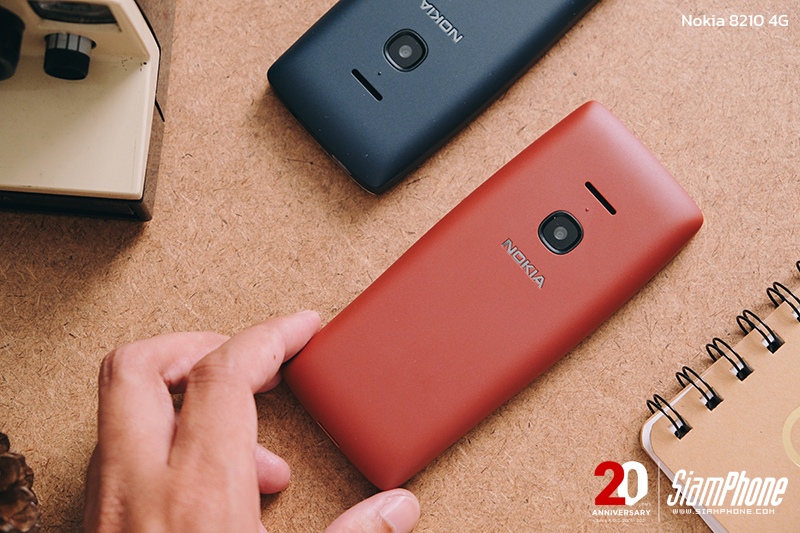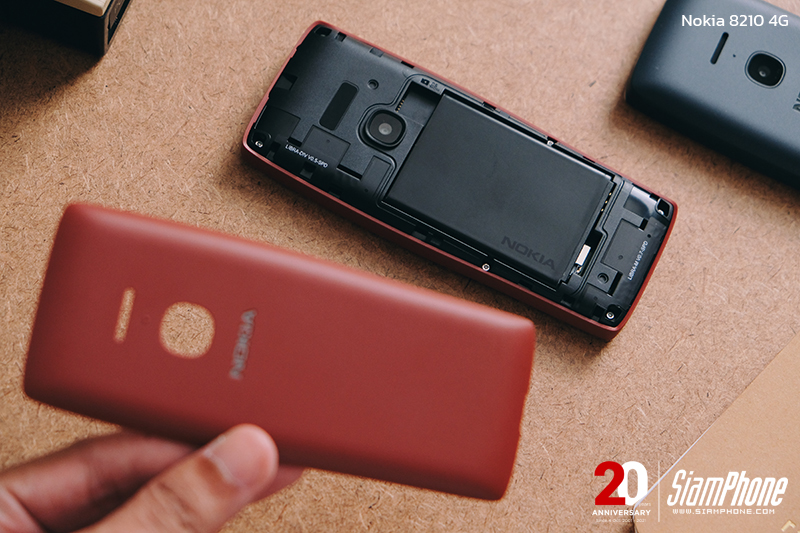 In addition, there is a 0.3 megapixel rear camera lens that can take pictures. Unfortunately, there is no flashlight. Say goodbye to night photography or low light areas. Above the camera lens is a speaker.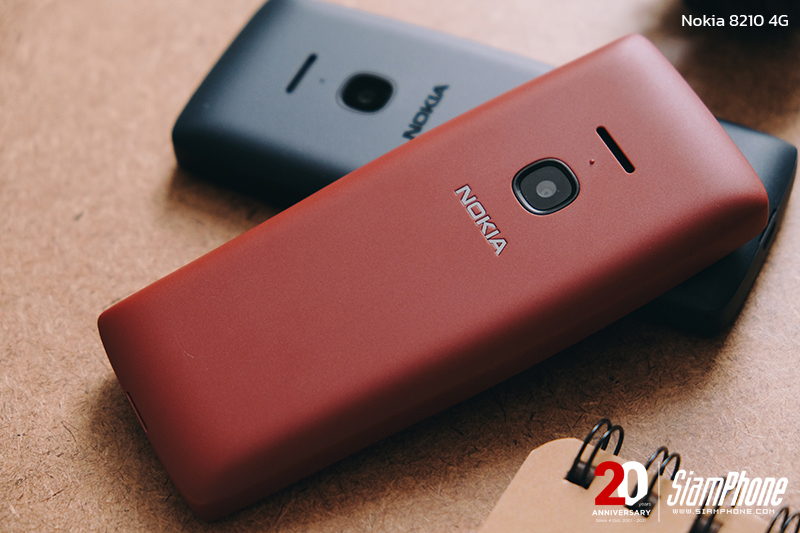 camera equipment
Nokia 8210 4G
Adapter with battery charger
3.5 mm headphones with small torque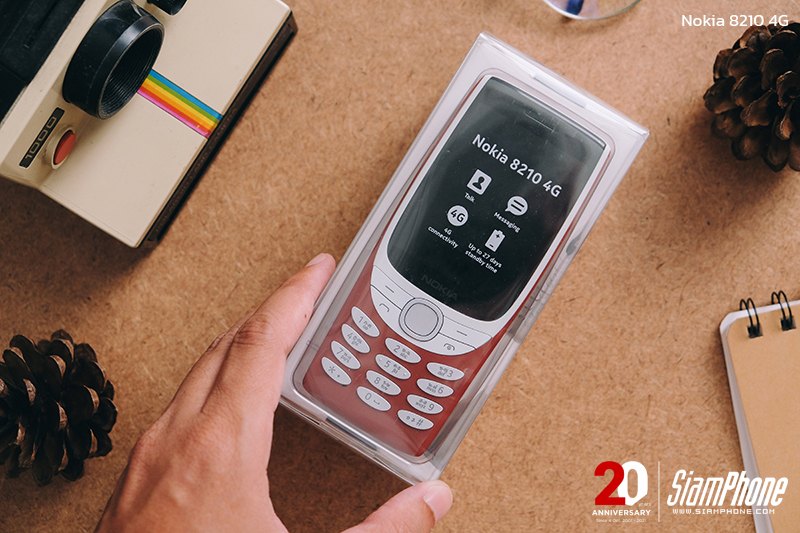 Basic specifications of Nokia 8210 4G
Network : 2G, 3G, 4G
IF : S30+
CPU: Unisoc T107
Storage area: 48MB + 128MB Support MicroSD Card up to 32GB
Display: 2.8-inch screen, QVGA resolution
Camera quality: 0.3 megapixel with flash
Connection : MicroUSB 2.0, 3.5mm audio jack, Bluetooth 5.0
battery: 1450mAh capacity
Radio: FM radio (wired and wireless dual mode), MP3 player, HAC M4 / T4 support, VoLTE support
screen
Choose to customize the font and choose to customize the background color like purple, orange, yellow, green and blue.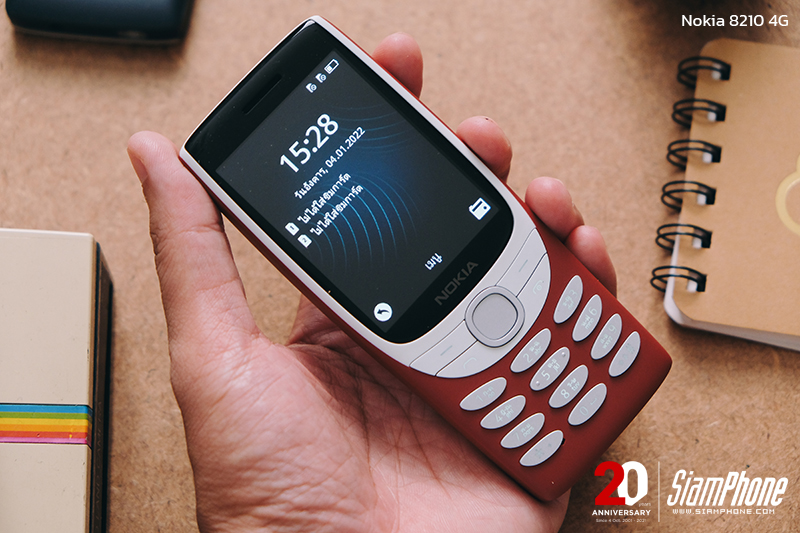 connection system
It is divided into Bluetooth 5.0 connection and 4G LTE network connection without WiFi connection.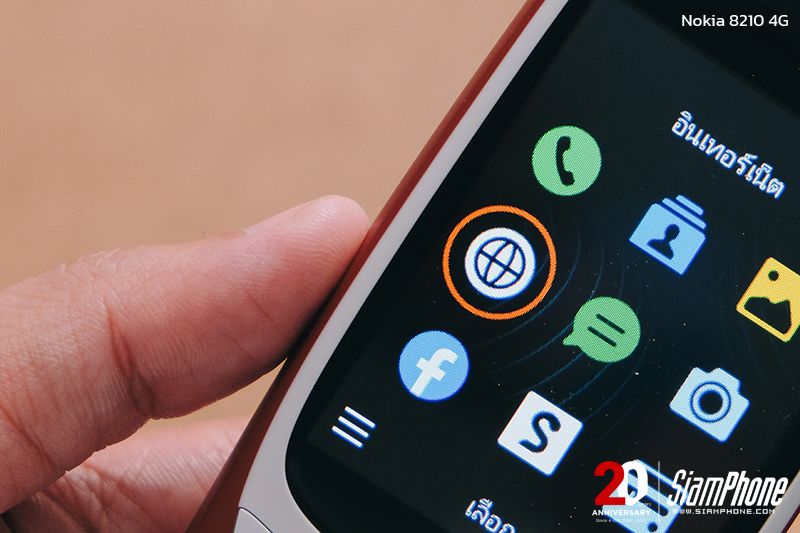 audio recording feature
To interview or record audio it can be used but must be close to the media that needs to be recorded To be clear when listening, which should be inserted MicroSD Card before recording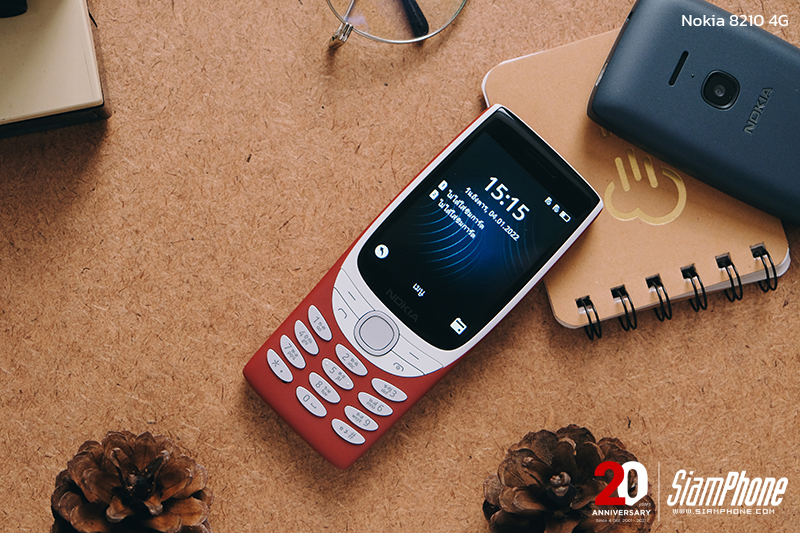 interesting point
Special and Features
Video player and MP3 music player
Such feature phones support entertainment files. But it is necessary to insert an external memory (MicroSD Card) only to play the desired file.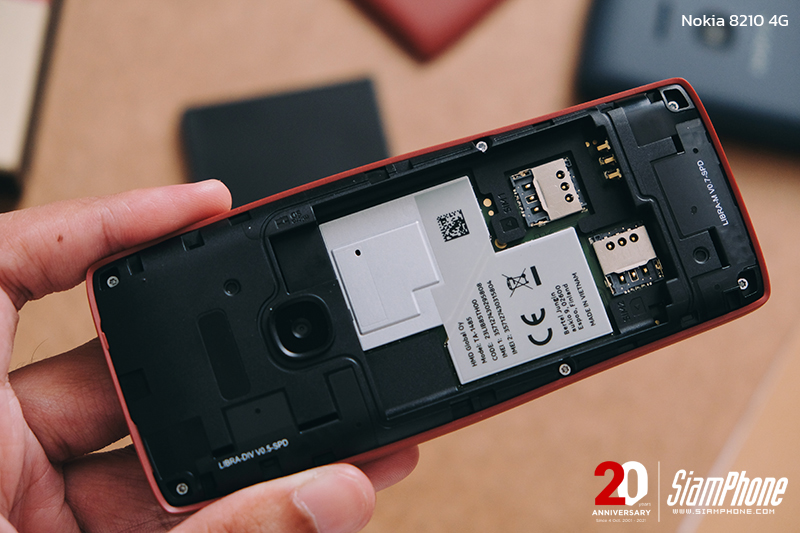 Radio FM Radio
The highlight is that Nokia 8210 4G You can turn on FM Radio without having to plug in 3.5mm headphones. Listen to music or news through your favorite station on the speaker.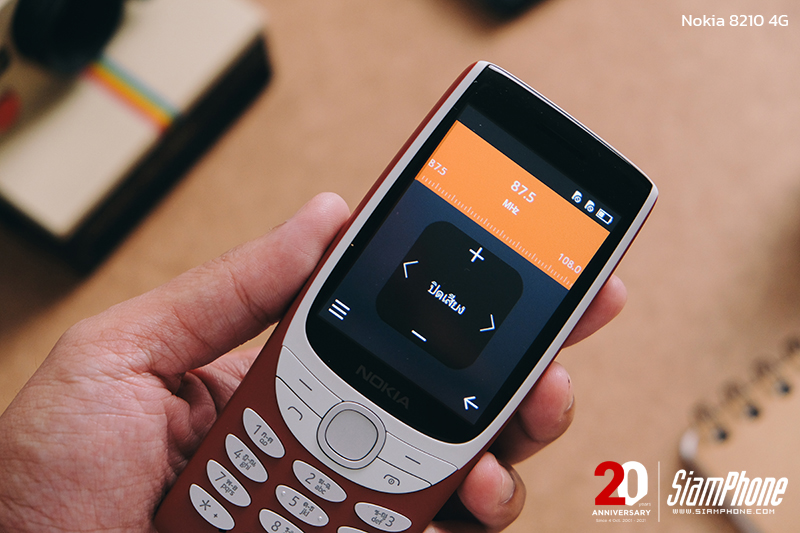 Classic game, fun to play.
Nokia is known for its games. Because there are many games to play in several genres such as Snake, Tetris, BlackJack, Arrow Master, Air Strike, NinjaUp, Racing Attack, DOODLE JUMP, CROSSY ROAD and English with Oxford.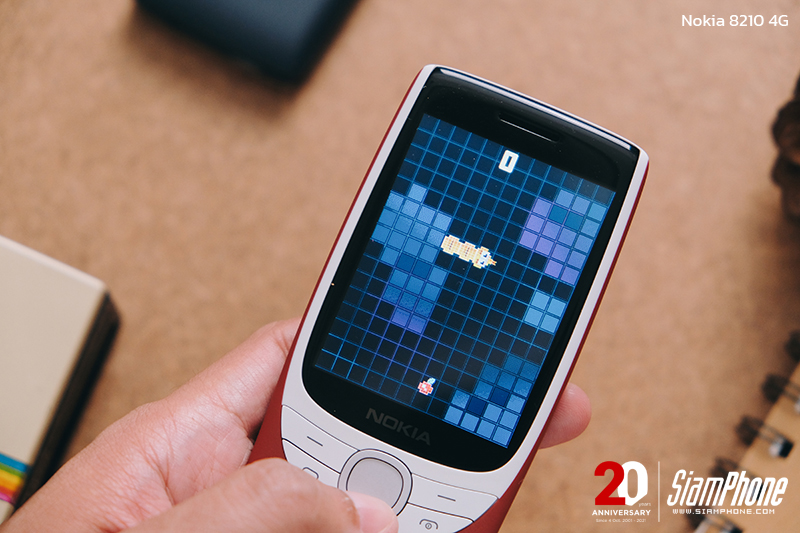 Special Action Menu Mode
For accessing special menus, specific functions such as countdown timer, stopwatch, flashlight and converter.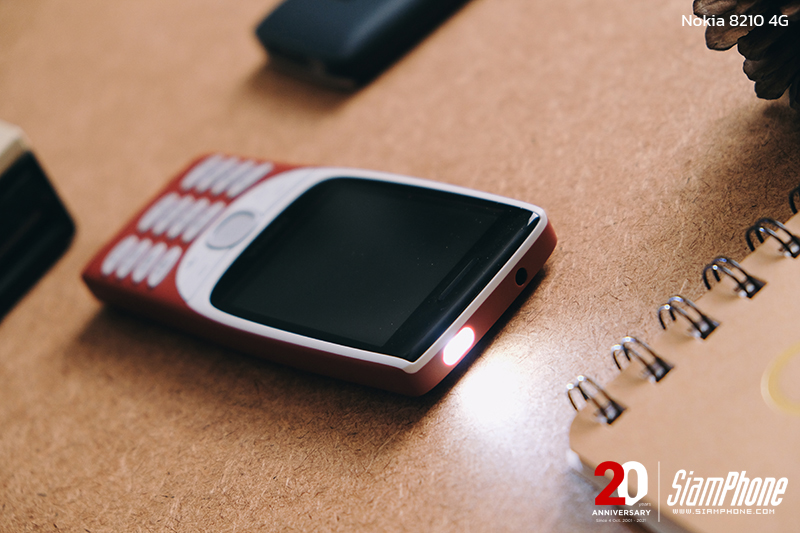 camera
because the decision is not sharp So, it is suitable for shooting only the media you want to shoot. With a resolution of just 0.3 megapixels, it comes with a 10 second timer and video recording mode.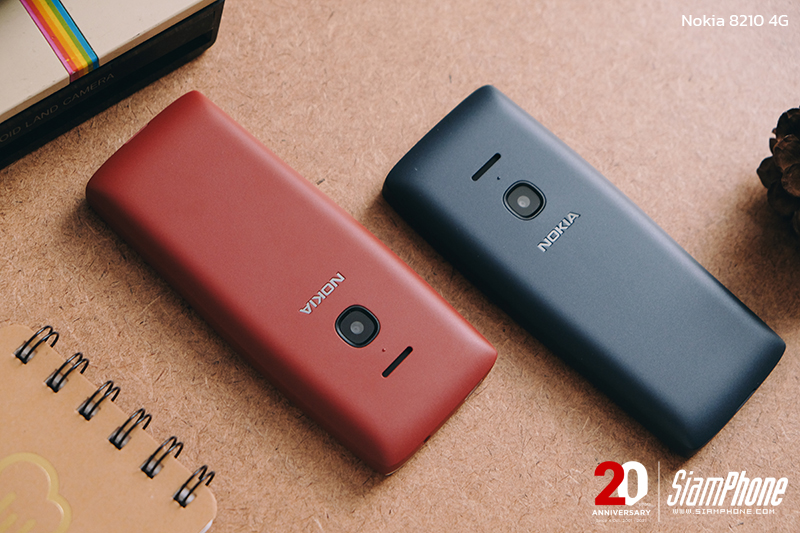 Nokia 8210 4G Prices and Availability
Such a feature phone can be owned at flagship stores nationwide, for 2,290 baht.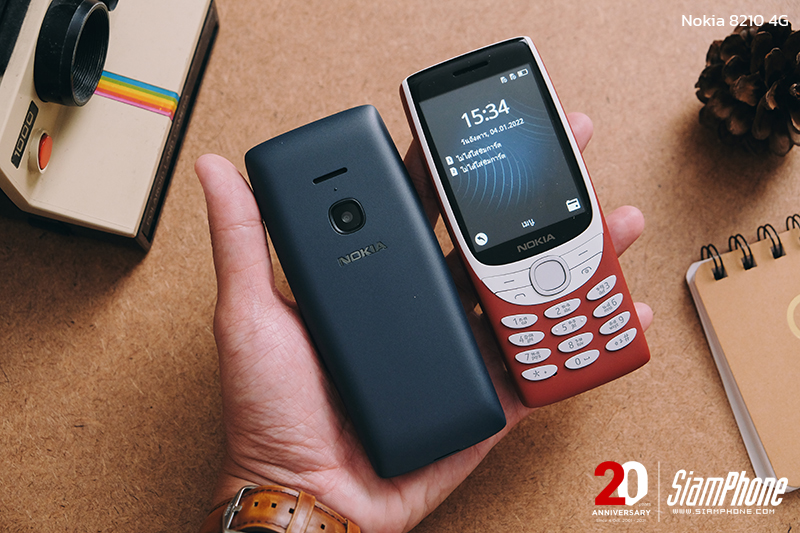 Thanks : HMD Global
User information contributes to: Nokia 8210 4G
https://community.siamphone.com/viewtopic.php?t=467492
Product catalog: https://www.siamphone.com/spec/nokia/8210_4g.htm