Sebastian Vettel (Aston Martin) finished free practice on the first day of the F1 Japan 2022 GP in 15th place.
"Last Suzuka" for Sebastian Vettel, who will retire from F1 at the end of this season. Vettel, who has repeatedly spoken of his love for the Suzuka Circuit, calling it "a course made by God," has many fans in Japan.
"All the flags in the stands and the fans on the circuit make us feel the closest thing to a German Grand Prix without the German flag!" said Sebastian Vettel.
"It's great to see a lot of support. On the track, the grip wasn't great, but it was a lot of fun. It's a great track even when it's wet, and I enjoyed it."
"It was about going out at the right time if you wanted to set competitive lap times, but that wasn't the most important thing for us today."
"There is probably not much that can carry over to tomorrow, which is expected to be dry, but we managed to test some things, especially in the second session, which could give us more direction."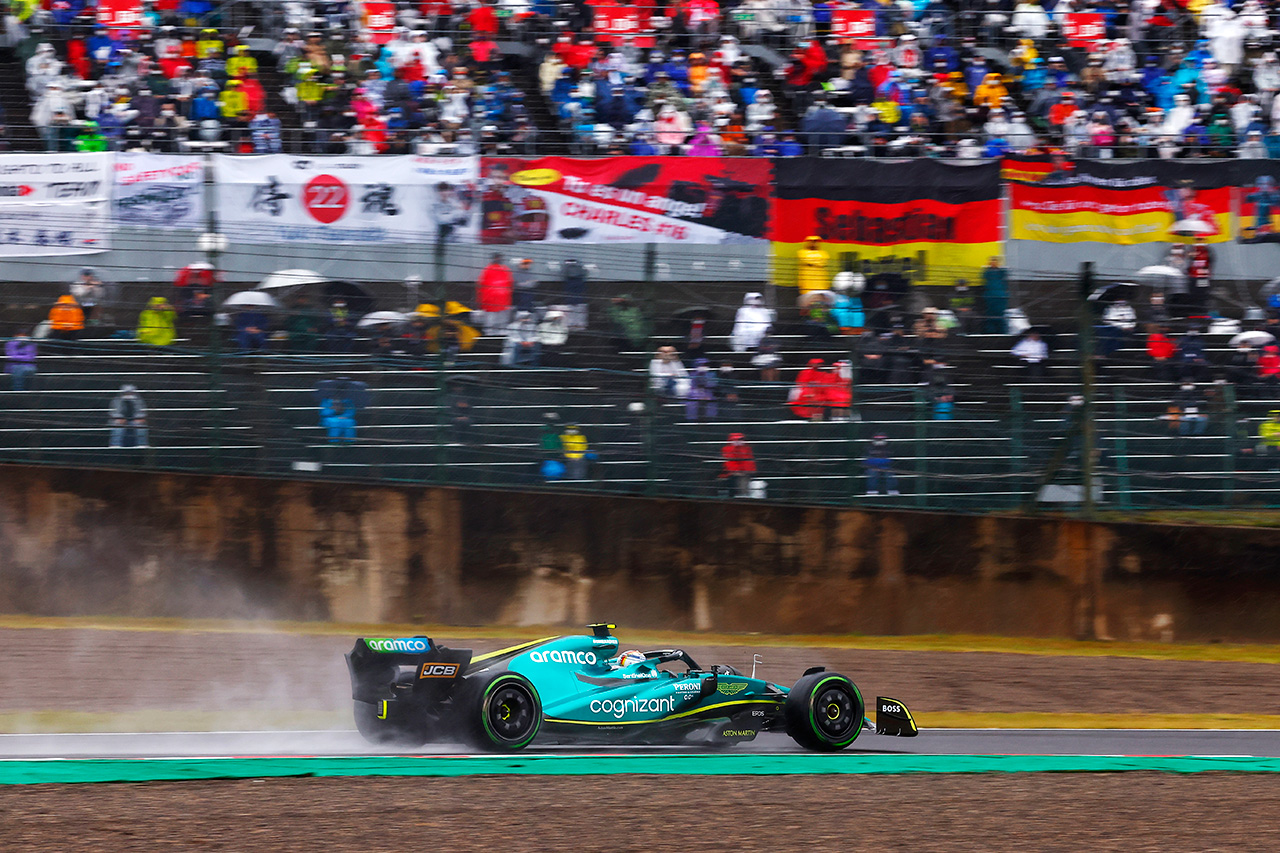 "Arigato"

Seb receives some special farewell gifts in his final weekend at Suzuka # JapaneseGP #F1 pic.twitter.com/bAbfzBdthL

— Formula 1 (@F1) October 7, 2022

Category: F1 / Sebastian Vettel / F1 Japanese GP / aston martin