The momentum of Korean players who were leading the way on the US LPGA tour was put to rest. In 11 consecutive tournaments, Korean players did not win the championship trophy. This is the first time in more than eight years that Korea has not won on the LPGA Tour in such a long time.
So-yeon Yoo (32) was the top Korean player in the LPGA Ascendant (total prize money of $1.7 million), who finished 3rd (Korean time) in the Old American GC (par 71, 6517 yards) in The Colony, Texas, USA. She tied for 7th with a final total of 10-under 274. Yoo So-yeon was aiming for a comeback victory and tied for 6th place, three shots behind the lead going into the third round, but was only two strokes off the last day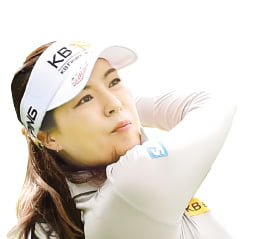 The last win by a Korean player on the LPGA Tour was Jeon In-ji (28), who won the KPMG Women's PGA Championship, a major event at the end of June. Between October 2013 and June 2014, Korean players failed to win 17 consecutive tournaments. This is the first time a Korean player has not won 10 consecutive tournaments since then. The championship was won by Charlie Hull (England) with a final total of 18 under 266. The championship prize of $255,000 was awarded to Hull, who won the CME Group Tour Championship for the second time in six years since the CME Group Tour Championship in November 2016, which was $255,000 (about 360 million won).
There are five LPGA Tour events remaining this season. After holding the Mediheal Championship in California, USA this week, the stage will be moved to Asia. Two tournaments will be held in Korea and Japan, and then they will return to the United States for the final two tournaments in Florida. Among them, the BMW Women's Championship to be held at Oak Valley CC in Wonju on the 20th of this month is considered one of the tournaments with a high probability of winning by Korean players. Jinyoung Ko (25, left in photo), who is resting due to a left wrist injury, will not only return to the tour but also defend the title through this tournament. Jeon In-ji from 'Major Queen' resumes her hunt for the championship with this competition. The precognitive (right) is temporarily blocked due to thoracic outlet syndrome, which causes pain in the arms and hands due to the pressure on the blood vessels below the clavicle and the nerves in the arm.
Reporter Jo Soo-young [email protected]