Researchers were able to use data on long-term interest rates and other sources to examine the economic impact of these pandemics and 12 others.
They found "significant macroeconomic consequences" of the pandemics that lasted 40 years.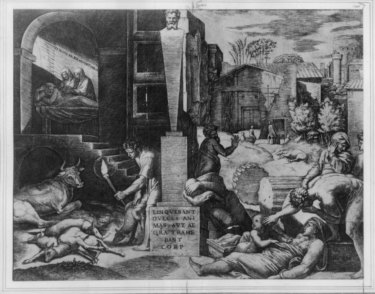 "After a pandemic, the natural interest rate declines for decades, reaching
its nadir about 20 years later, with a natural rate of about 150 basis points lower if the pandemic
did not happen, "they said.
"About four decades later, the natural rate returns to the level it would have been if the pandemic had not occurred.
"These results are staggering and speak of the disproportionate effects on the workforce
compared to the land (and later to capital) that pandemics have had over the centuries. "
There is a long history of research showing that particularly deep recessions caused by financial crises, such as the global financial crisis of 2008-2009, can lower interest rates and general economic activity for up to 10 years.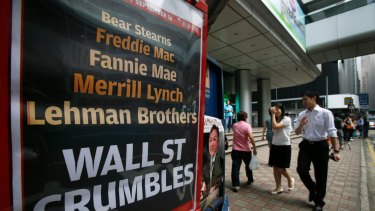 Interest rates around the world have never returned to pre-GFC levels despite unemployment falling to ten-year levels in many countries.
But researchers have found that in the wake of pandemics that kill large numbers of people, the economic impacts persist much longer.
Loading
They said pandemics are followed by prolonged periods of declining investment, which maintains downward pressure on interest rates, while survivors have an increased desire to save as they seek to rebuild the wealth lost or to protect against future turbulence.
Another result is that due to a reduction in the overall labor force, real wages actually increase.
Pandemics have a very different impact from wars. Post-war reconstruction stimulates economies and raises interest rates.
Governments around the world have dramatically increased their borrowing levels to cope with the economic fallout from the coronavirus outbreak, raising concerns about debt repayment.
But researchers have found that it may not be as serious a problem as we feared.
"If the trends manifest in a similar way in the wake of COVID-19 – adjusted to the scale of this pandemic – the global economic trajectory will be very different from what was expected only a few weeks ago," they noted. .
"If low real interest rates are kept for decades, they will provide governments with welcome fiscal space to mitigate the consequences of the pandemic.
"The main warning is that past pandemics occurred at a time when hardly any member of society survived old age. The black plague and other plagues struck people with the great mass of the age pyramid below 60, so this time may be different. "
Shane is a senior economic correspondent for The Age and The Sydney Morning Herald.