It is often said that breaking up is the end of a long-term relationship, but star couples that come to fruition are based on the trust they have built over a long period of time. They are Hwang Bo-ra and Cha Hyun-woo and Namgoong-min and Jin Ah-reum.
Hwang Bo-ra will marry Cha Hyeon-woo, three years her senior, in November after 10 years of dating. Hwang Bo-ra appeared on the SBS entertainment program 'Same Bed, Dream 2', which aired on the 3rd, and expressed her feelings about marrying Cha Hyun-woo.
Cha Hyeon-woo is an entertainment company representative turned actor, the second son of actor Kim Yong-geon, and the younger brother of Ha Jung-woo. Hwang Bo-ra said that she registered her marriage first in order to plan for pregnancy. She explained, "I'm forty, so I went to freeze the eggs just in case, but the results were really bad.
Ha Jung-woo is said to have expressed his disappointment about their two-year-old plan. Hwang Bo-ra said, "I'm a drinking buddy with Ha Jung-woo, but it's because of this alcoholism." He laughed and said, "I was a little jealous when I saw myself getting married. I said I wanted to do it. do it next year."
Hwang Bo-ra said that her husband managed to go on a diet before the wedding. She said, "My husband weighed 100kg. He said he wouldn't get married if he didn't lose weight, but he lost 18kg in 5 months. He ate low carb and lost a lot, but now he's a different person. I kept because of the marriage."
Hwang Bo-ra is said to have taken care of her father-in-law, Kim Yong-geon, who recently had a birthday. He said, "My father-in-law officially declared that this birthday should pass, but my mother packed food and told me to go, probably on our own. We both blew a cake and said, 'Happy birthday to my father,' and hugged me tightly, but I was stunned." Regarding tanning with her husband Cha Hyun-woo, she said, "We are like a couple who have lived for decades without tanning," causing laughter.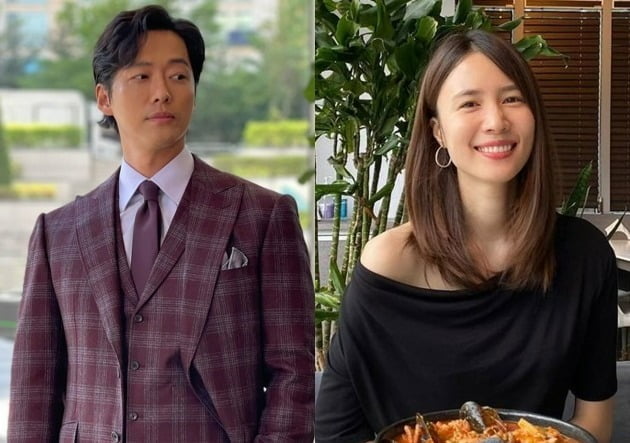 Namgoong-min and Jin Ah-reum, who have been together for 7 years, will have a wedding on October 7th at the Shilla Hotel in Seoul. The wedding will be held privately by inviting relatives and acquaintances of both families, and will be hosted by Namgoong-min and close actor Jung Moon-seong.
Namgoong-min and Jin Ah-reum met as directors and actors through the film 'Light My Pie' in 2015 and developed into lovers. Jin Ah-reum, who debuted as a model in 2008, has recently appeared in variety shows such as 'Girls Hitting Goals' and 'Pyeonstorang'. The two have also expressed their affection for each other publicly through award ceremonies and social media. In particular, Namgoong-min expressed his love and gratitude by mentioning Jin Ah-reum's name when receiving the Grand Prize and Grand Prize at the year-end Acting Awards.
Namgoong-min, who has seen the fruits of their seven-year courtship, has also been hit by a new drama recently. The SBS Friday-Saturday drama 'One Thousand Dollar Lawyer', which he played the lead role in, broke through the double digit ratings for the first time in three episodes. In episode 4, the highest viewer rating per minute increased to 16.1%. Namgoong-min leads the drama with his acting that freely crosses between comedy and drama.
Stars form relationships from lovers and lovers to husbands and wives and life partners. Support for those who have reached the end of a long-term relationship with the start of a new marriage continues.
By Kim Ji-won, staff reporter for Ten Asia [email protected]
© TenAsia, unauthorized reproduction and redistribution prohibited